Roy Campbell to Serve as President of the Mississippi Bar Article by Kathleen O'Beirne Featured Author
Posted
June 2015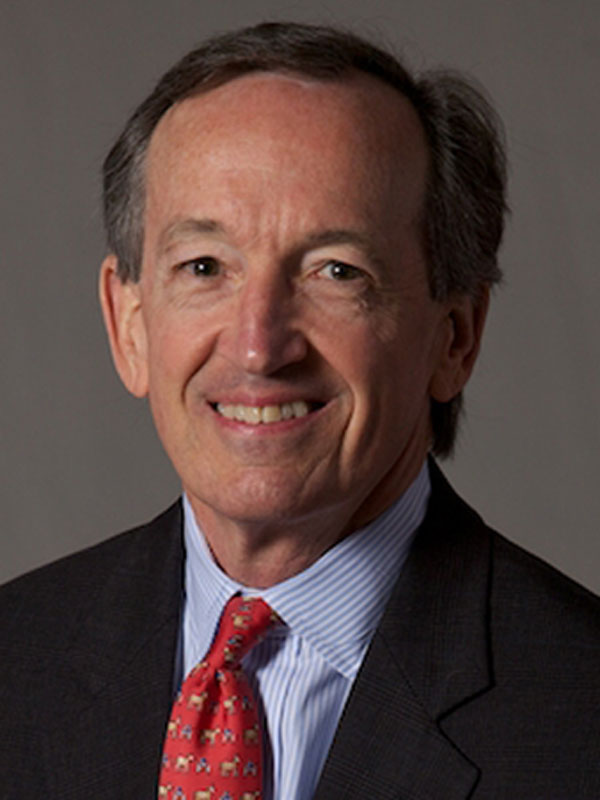 Former CABA President Roy D. Campbell, III, will take the helm as President of the Mississippi Bar Association this month at the 2015 Annual Meeting in Sandestin, Florida. A partner at Bradley Arant Boult Cummings LLP and a fellow of the American College of Trial Lawyers, Roy has more than forty years of experience litigating primarily insurance and product liability cases in state and federal courts.
Roy comes from a long line of Mississippi lawyers. After undergrad at Davidson and law school at the University of Mississippi, he followed his father and grandfather into the practice of law at Campbell DeLong in Greenville, Mississippi. It was during this time that Roy forged his legendary work ethic. He often tells younger lawyers that when he first started, if you showed up to work a minute after 7 am, you were already late. Roy has many colorful stories about his practice of his early legal career — especially working on cases involving the large amount of barge traffic in and out of the port city.
Roy would eventually leave Greenville and head to Nashville, Tennessee — a move precipitated by his wife Nancy's later-in-life decision to attend medical school. Always supportive, Roy practiced there until the two of them decided to return to Mississippi — this time to Jackson. The Campbells are active members of the capital area community. Roy served as Chairman of the Board of Trustees of the Mississippi Museum of Art, and you could usually find him and Nancy dining at the Mayflower on Friday nights. Roy also led Bradley Arant's Products Liability Practice Group and is well-known for his mentoring and teaching of associates and younger partners alike.
Roy is a past president of the Capital Area Bar Association and a recipient of its Outstanding Service Award. He is a member of the American Bar Association, the Tennessee Bar Association, he served on the Board of Governors for the 5th Circuit Bar Association and as member of the Charles Clark Chapter of the Americans Inn of Court. In addition to volunteering as an attorney with the Mississippi Volunteer Lawyers Project, he co-chaired the MVLP's 2010 Capital Campaign. He is a facilitator in the James O. Dukes Law School Professionalism Program, and he has judged moot court competitions locally, regionally, and nationally. He is a member of the International Association of Defense Counsel, the Defense Research Institute and the Mississippi Defense Lawyers Association.
A dedicated family man, Roy is most proud of his three daughters: Larrison (Courtenay) of Los Angeles; Martha of New York City; and Liz of New York City. At press time, Roy and Nancy eagerly anticipate the arrival of their first grandchildren–twins!–to Larrison and Courtenay.
It is safe to say that the Bar is extremely lucky to have the talented Roy Campbell taking its reigns. His approachable manner and dedication to public service will certainly make him an effective leader. Roy is the textbook definition of a Gentleman Lawyer and will serve the role well.