Lynn Fitch and Jennifer Riley-Collins Vie to Be State's Next Attorney General Article by Chris Shaw Featured Author
Posted
September 2019
Quietly ignored amidst the mud-slinging campaigns leading to the November 5 Gubernatorial election is another state-wide election that features two of Mississippi's most accomplished and uniquely experienced lawyers. Jennifer Riley-Collins and Lynn Fitch — with a combined 54 year of legal experience between them — are vying to become Mississippi's 40th Attorney General. The winner will replace Jim Hood, who has served as the State's Attorney General for the last 15 years.
This election's winner will also have the notable distinction of being Mississippi's first female Attorney General. The significance of that fact is not lost on Collins or Fitch, both of whom cut their own distinct, sometimes difficult, paths to get here.
"When I first started there were very few females practicing law," said Fitch. "The only really prominent female was [former Lt. Governor] Evelyn Gandy. She was a tremendous mentor for all women lawyers."
Mississippi's 2019 election for Attorney General will be only the third time in state history that two women will be the major party candidates for the same statewide office. A win for Riley-Collins would be even more historic, as she would also be the first African-American to serve in a statewide office in Mississippi since the 1800s.Other notable firsts for female attorneys are:
Susie Blue Buchanan — first female lawyer in Mississippi (1916)
Zelma Wells Price — first female appointed as judge in Mississippi (1953)
Lenore L. Prather — first female appointed as a Justice of the Mississippi Supreme Court (1982) and its Chief Justice (1998)
Evelyn Gandy — first female appointed as Assistant Attorney General (1959)
Joy Lambert Phillips — first female to serve as President of the MS Bar Association (2005)
Jennifer Riley-Collins' Military Service Informs Her Public Service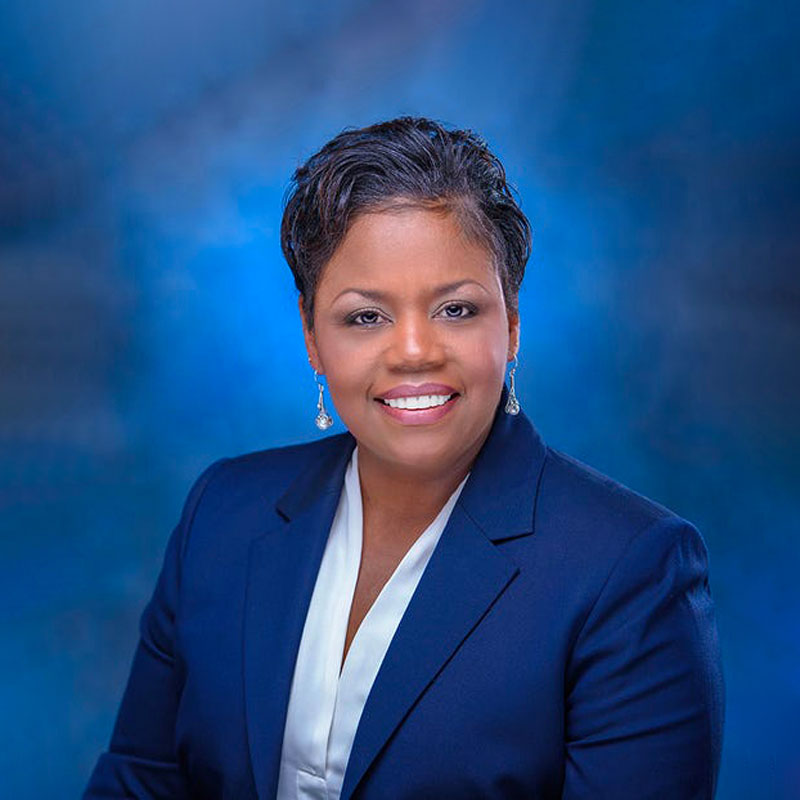 Riley-Collins, former executive director of the American Civil Liberties Union of Mississippi, is no stranger to fighting her way through obstacles. In fact, by the time she got to law school, graduating in 2 and ½ years as a newly-divorced mother with 3 children was not really that daunting of a task.
One reason for that is when Riley-Collins arrived at Mississippi College School of Law she had already spent over 12 years in active military service, tasked with handling intelligence and counter-intelligence duties. And when you lead other soldiers managing classified information, dealing with issues of espionage, and learning to recognize the range and weapons capabilities of enemy aircraft — all things Riley-Collins dealt with in her 14-year career with U.S. Army Intelligence — you aren't intimidated by much. Riley-Collins also spent 17 years after her Army career ended and her legal career began with the National Guard and Army Reserve.
"I believe in making sure everyone is protected," said Riley-Collins. "That's why these two careers (military and her law practice) are so much alike."
After finishing law school, it wasn't long before Riley-Collins began using her military mindset to protect those who needed protecting; vulnerable children in particular. Her private legal practice career took a permanent turn in less than a year when she began volunteering for various children's advocacy groups. Not long after, her reputation as a zealous advocate for children spread throughout the State.
"I was doing youth court public defense here, but then started getting calls from people around the state asking me to handle cases," said Riley-Collins. "There were interesting cases where judges didn't feel like the defense counsel had the necessary skill set because of myriad factors on how the kids ended up in youth court jurisdiction.
It was through this work, and a frank conversation with now-retired Judge Skinner, where Riley-Collins found that using her law license to vigorously protect those most vulnerable — including children — was her next mission after protecting the country while serving in the military.
"Judge Skinner told me that I'm not really doing these kids any justice" by simply allowing them off the hook, said Riley-Collins. "But I told him these kids are entitled to a zealous defense and I'm here to make sure they get it. We can't just dismiss the law and not apply it evenly just because they are children."
From there, Riley-Collins helped develop state-wide training for lawyers who practice in youth court so that children will have competent counsel when faced with youth court proceedings. She also carried that passion into later work with the Mississippi Center for Justice and the Southern Poverty Law Center on children's advocacy and access to justice issues, and eventually, as executive director of the Mississippi ACLU.
She credits her time as an intelligence officer to her approach to her legal career protecting the most vulnerable, hopefully as Mississippi's next Attorney General.
"As an intelligence officer, one of the things you do is think strategically; what is my enemy likely to do and what is the most dangerous thing he or she might do," said Riley-Collins. To protect your unit, you have to know your enemy, so that is how I practice law. I want to think about what we are going to do to make sure the citizens of Mississippi are protected and how we fight against the types of things that keep us at the bottom in some categories."
Lynn Fitch Seeks to Lead Office Where Her Commitment to Public Service Began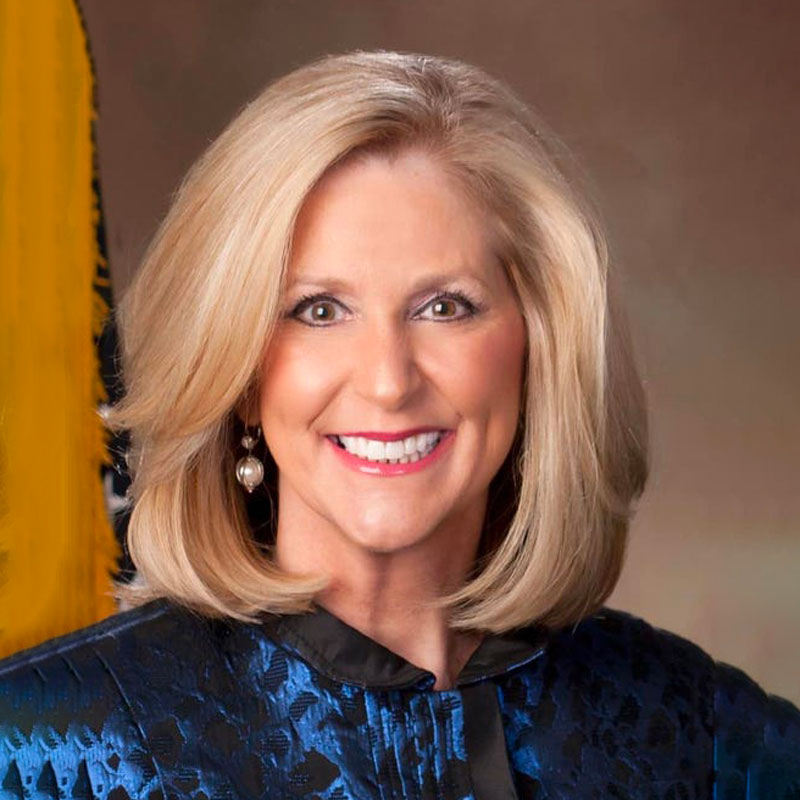 For current State Treasurer Lynn Fitch, a victory November 5 would mean a return to the office where she first began her diverse legal career. While she served in a number of roles those first few years — everything from prosecuting to representing state agencies to writing legal opinions for the AG — Fitch was in the trenches early. In the office a little over five years, Fitch found herself as one of the first lawyers to try a video-taped criminal trial at Parchman prison. "It was videotaped because the three inmates on trial were too dangerous [for a conventional trial.]," said Fitch. "That case ended up being appealed to the Fifth Circuit Court of Appeals and we won every time." With this experience, Fitch was hooked on public service. She knew then her legal career would have to be one "where I had the opportunity to be engaged with and protect the interests of this state," said Fitch. "So I asked to stay on with the Attorney General's office." That decision put Fitch squarely in the middle of some of the biggest challenges and opportunities the State has faced — from legalization of casinos to the devastation of Hurricane Katrina.
Next up for Fitch was her assignment to a different kind of trench — the State Legislature, where she began working as its counsel. Fitch dove into the role, working to bridge committees together, writing, and assisting others in writing significant pieces of legislation, one of which was the 1990 Mississippi Gaming Control Act that legalized state casinos. Fitch was in private law practice for 7 years after leaving the Legislature, practicing primarily in the bond area. But when Haley Barbour was elected Governor in 2004 and asked her to return to state government and serve in his administration, the return to her passion of doing her part to help Mississippi was too much to turn down. She began as Deputy Attorney General, assigned to the Mississippi Department of Employment Security where her charge was "to make this an employment office, not an unemployment office." She implemented a model where the Department's Administrative Law Judges could hold telephonic hearings, dramatically increasing the number and speed of cases the Department could handle. And when Hurricane Katrina came crashing onto the Mississippi shoreline in 2005, her Department was ready.
"We were able to work with the Department of Labor and use our model to handle these cases," said Fitch. "We also brought in 20 other states and taught them how we were handling the cases, and they still use that model to this day."
Fitch became the director of the State Personnel Board in 2011, where she also implemented an electronic file system, improving the Department's efficiency and ability to process matters. Despite her successes in the agencies she has led, Fitch is quick to give credit to her predecessors — especially former Lt. Governor Evelyn Gandy. "She was so encouraging on the importance of working together and broadening the horizons and opportunities for women lawyers," said Fitch. "I ended up chairing the Women in the Profession of the Mississippi Bar and creating the Gandy Lecture series, both of which still exist today."