Remembering Richie Edmonson Article by Steve Funderburg Featured Author
Posted
April 2015
Richie Edmonson passed away on January 15, 2015. Interesting phrase, "passed away," although not entirely descriptive or accurate. It is one of those conventions of the euphemistic collective that we have agreed is preferable to the plain truth which is this: Richie died.
What's more, he died of ALS and he knew for more than a year that he was going to die from the disease. There was a period of frenzied denial after he was diagnosed with Lou Gehrig's but the efficient progression of the ravage of our friend in the months that followed left no doubt as to the outcome.
I say "our friend" because he was. When asked to write this piece for the CABA newsletter, I reflected on the odd mix of xenophobia and hospitality that is "the South" and "Mississippi." This combination of never-trust-a/never-met-a stranger is found in our legal profession and especially among those of us who practice workers' compensation law. To my knowledge, Richie's legal career was almost entirely devoted to representing employers, carriers and self-insureds in workers' compensation claims. We "comp lawyers" are an identifiable subclass of the profession. Legalis workers' compensationalus, if you will — (with full apologies to experts of Latin or binomial nomenclature).
Workers' compensation practice in Mississippi, with its attendant rites of passage (e.g., your first Hearing on the Merits, your first 9(i) settlement, your first time learning that there is no actual section 9(i), your first time at a Hearing on the Merits conducted in a broom closet of a remote courthouse, your first time getting yelled at by Judge Best [and before that your first time getting your arm twisted by Judge Thornton], your first time worrying that you drank/said too much at the Mississippi Workers' Compensation Educational Conference, your first time complaining that the Governor appointed yet another Commissioner with zero workers' compensation background, etc., etc.) — provides a sense of inclusion. Either you are in the club or you are not.
There is nothing exclusionary about the club and we welcome new members all the time. Once you are in you know it, as I suspect many of you reading this know it, and you likewise know that I am not exaggerating. The workers' compensation community here is very real and, in my experience, unique. Richie was most definitely in the club.
Richie was the first lawyer who talked to me in the upstairs foyer of 1428 Lakeland Drive as I waited to be called in for my first motion hearing on a compensation claim. That was about 20 years ago when "telephonic hearings" had yet to come into fashion. I don't recall exactly what we discussed. He probably asked me who I was and why I looked like I was about to puke. I do recall that he was kind and that he was reassuring. I know that in my own practice I have tried to be kind and reassuring to every young lawyer that I see at the Commission or a courthouse — especially if they looked as if they were in the middle of a shopping mall and suddenly realized that they could no longer see their mother's legs. I can still remember how relieved I was after Richie spoke to me.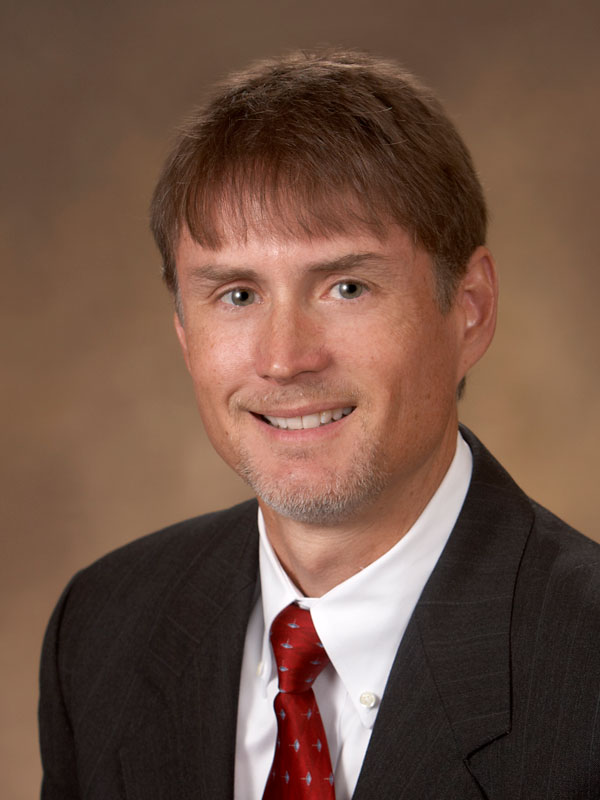 The thing about Richie getting sick and dying on us is that it has that sense of unreality that events have that occur outside of their proper time and context. The idea that "one of us" is gone — and especially one of us who was young and in peak physical condition — (I mean, the man kept a visible abdominal six-pack his entire life) — simply does not compute. As a result, we keep expecting to see him at the Commission. Or to have it announced that he is holding on line #2. Or to see him at the Beau Rivage in April deftly deflecting would-be poachers from his adjusters. Or riding his extremely high-tech bicycle. When we remember that our expectations of seeing him are not going to be fulfilled because he is gone we grit our teeth and want to scream in protest at the fundamental unfairness of it.
We don't get to know "why." We do know, however, something important. We know that what Richie cared about most was his family. We know that when he was diagnosed, the things that most of us concern ourselves with every day (finances, case-loads, dockets, deadlines, reports, status) fell away and were revealed for what they are … meaningless.
What mattered was how Lisa cared for her husband and how he loved her and his three beautiful girls. What mattered was that his law partners supported their friend because they loved him. What matters is that Richie, at 51, had become the husband, the father, the son, the brother, the partner, the lawyer and the man that was worthy of such love and care. And he was.
I could fill these paragraphs with Richie's professional accomplishments. I won't because the point is that Richie would tell you that they don't matter. Any one of the lawyers that visited with Richie at his home during his illness will verify that you did not leave there with any concept that "billable hours" or "professional achievement" mean much. Relationships do. Family does. I know of no testament to Richie greater than how his wife, children and friends cared for him. You just cannot succeed in life more than loving and being loved to that extent.
So do this. Remember our friend. And when you do, remember to put down the dictation machine or let the e-mails go un-sent and take some time with your loved ones. Stop and plan a vacation to be with them. Remember when you are tempted to treat one of your colleagues with less than courtesy and respect that you are in a special group. This legal profession we have been allowed to join is special. The workers' compensation community is special. We are more than a collection of specialists chasing dollars. Remember that our community exists and conveys that sense of belonging because we care about one another. We cared about Richie. Be worthy of your place in this club.