MC Law School Selects Professor Wendy Scott as New Dean
Mississippi College Press Release
Wendy Scott is making history as the first African-American to serve as dean at the Mississippi College School of Law.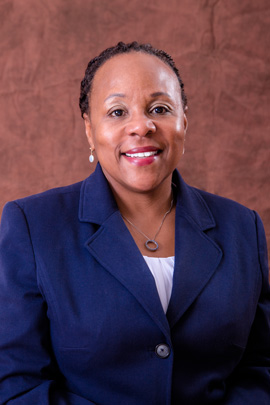 This summer, the accomplished lawyer, legal scholar and administrator also became the second women to lead Baptist-affiliated MC Law. On August 11, Scott succeeded Dean Jim Rosenblatt, who helped build the law school's regional and national reputation during his 11-year tenure, MC leaders announced Monday.
Rosenblatt has transitioned into his new role as a full-time professor at MC Law.
Scott has taught at the North Carolina Central University School of Law since 2006, including service as associate dean for academic affairs from 2009 to 2012. She previously worked as a professor at Tulane University Law School in New Orleans for 17 years, including service as vice dean for academic affairs.
"Professor Scott brings a lifetime of exceptional service to the position, having distinguished herself as a lawyer, teacher, legal scholar and administrator," MC President Lee Royce said. "We are so pleased to have someone so well known and respected in the legal academy provide leadership to our law school."
Reached at her institution in Durham, North Carolina, Scott is thrilled to join the law school that sits a few blocks from the Mississippi Capitol and state Supreme Court.
"MC Law has what any dean would want," Scott said. "MC Law has a talented faculty, exceptional students, a hard working staff, dedicated alumni, an attractive facility and a supportive university administration."
A graduate of Harvard University and New York University Law School, MC's new law dean is anxious to become an integral part of the Mississippi College family and the state's vibrant legal community.
"I look forward to working with all of the constituents of the Law School to continue providing an excellent educational experience to our students and service to the people of Mississippi."
Rosenblatt commended her selection.
"Professor Scott has the background and interest to tie MC Law's legal education mission with community initiatives to promote social justice and to provide practical learning opportunities for its law students," he said.
During the tenure of the Natchez native as dean, MC Law has experienced more than $10 million in facility improvements. In recent years, the law school's moot court teams have participated in 26 regional and national competitions. The law school's mission is truly global with overseas study programs in Germany, France, Mexico, Cuba, China and South Korea.
The law school's two award winning web sites deliver timely information to the public about the state Legislature and Mississippi's appellate courts. Its legal aid clinic provides extensive assistance to low-income residents of inner city Jackson.
During her career, Scott taught a wide range of subjects — from Constitutional Law to Native American Law and Women and the Law. She's been active in community service — from the Christian Bible Fellowship Ministries to the New Orleans Human Relations Commission. Her scholarship has focused on legal issues surrounding the desegregation of public colleges and universities.
In addition, she's faithfully served in a variety of positions with Baptist institutions, alongside her husband, Rev. Eddie Scott. The incoming MC Law dean and her husband are the parents of a 15-year-old son, Christian. Dr. Royce noted:
"Wendy Scott is an excellent fit for the Christian mission of Mississippi College. We look forward to her fine leadership of the law school."