New Justice Coleman Begins Eight-Year Term on Supreme Court Article by Kate Margolis Featured Author
Posted
January 2013
Although Mississippi Supreme Court Justice Josiah Dennis Coleman is brand new to the bench, becoming a judge one day was something he had seriously considered since his days as an undergraduate in history and philosophy, and later, a law student at Ole Miss. A class on the philosophy of law particularly "piqued his interest," which became "more solidified" when he discovered in law school that he absolutely "loved researching and writing briefs and arguing issues" as a member of the moot court board.
After receiving his J.D. in May 1999, Coleman spent two years as a law clerk to federal Magistrate Judge Allen Alexander in Oxford, an experience he describes as a "perfect" foundation for a career in civil litigation, while also offering the opportunity to learn "how to be neutral." After his clerkship, Coleman began his career as a civil litigator at Holland Ray Upchurch & Hillen in Tupelo, and most recently practiced law with Hickman Goza & Spragins in Oxford. His thirteen years of practice focused on medical negligence and all types of insurance defense at the trial and appellate levels.
He continued to be especially drawn to appellate work, however, and a fire-in-the-belly experience in that arena early in his practice added passion to his academic interest in the judiciary. Coleman says an initial loss in an appeal, followed by a reversal of that loss on a motion for rehearing, "showed the system worked," and brought home the vital role of our appellate judges.
Coleman is not the first in his family to become an appellate judge. His father, Thomas, served as a judge on the first Mississippi Court of Appeals in the 1990s. While Coleman was a policy research intern at the Secretary of State's office prior to entering law school, he often had lunch with his father, who was in Jackson during that time two to three days a week. Coleman's grandfather, former Mississippi Governor J.P. Coleman, served on the U.S. Court of Appeals for the Fifth Circuit from 1965 into the 1980s. (He passed away when Coleman was a freshman at Ole Miss.)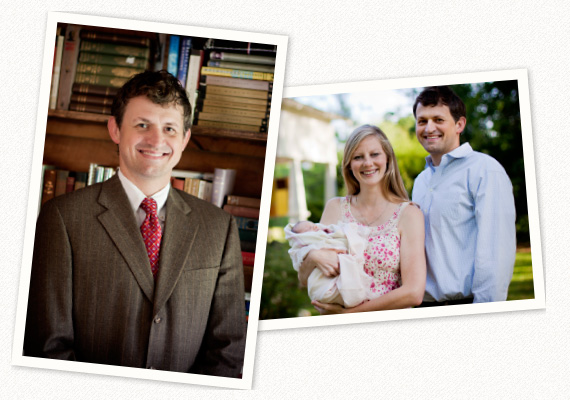 Despite this family legacy, Coleman is the sole lawyer among five siblings (whose professions include the practice of medicine and atmospheric physics), and Coleman himself readily admits he never had "a political bent." Prior to his election to the state's highest court in November, Coleman had only run for any office once before, for student body president at Ackerman High School. (He lost.) Yet when he learned that Justice George Carlson was retiring, Coleman wondered if the time was ripe, and if there might be a "space for somebody like me" to enter the race. Coleman says he had made up his mind he would enter the race only if he would be "considered a serious candidate," and not "the Ron Paul of the judicial election." Coleman met with trusted friends and advisers around the state to discuss that question. He and his wife, Ashleigh — at the time seven months pregnant with the couple's first child — "prayed about it."
Coleman, who ultimately received 58% of the vote in the race, says he was humbled by the positive response he received and the efforts of supporters to help him, including his father and mother, Frances, a longtime educator in the Choctaw County public schools, who both worked tirelessly, personally distributing "10,000 push cards." Coleman says "name recognition helped in his campaign," especially in Choctaw County where his family has deep roots.
On the subject of names, those of us who previously knew Coleman by his middle name, "Dennis," have been a little curious about his later-in-life decision to go by his first name, Josiah. (Coleman is named for one of his great-grandfathers, Josiah Barkley Dennis.) Obviously having fielded this question during his campaign, Coleman diplomatically explains that he has always preferred Josiah and starting using his first name a few years ago, prior to his first date with now-wife, Ashleigh. Coleman used his full name in the campaign so there would be no confusion.
Home in North Mississippi is a turn-of-the-century farmhouse in Toccopola (in Pontotoc County), renovated for the most part by Coleman himself over a number of years. He bought the house while working in Tupelo because of its location between Oxford and Tupelo, so he could "be back closer to Oxford." Coleman had always wanted to renovate a house, and even though he was "not handy to begin with," he "wanted to be better with tools." During his first winter in the house, the kitchen had no floor, the house had no heat, and for a time, no running water, just a "faucet in the front yard." The final renovations were put on overdrive when he got engaged to Ashleigh. (A nice feature on their nuptials appeared in the January/February 2012 issue of Mississippi Magazine. See www.mismag.com/pdf/JF12/3WED_FEATUREColeman.pdf.)
Coleman, now 40, has had lifelong connections with Jackson. His "mom grew up in Belhaven," and the family has always had friends here. He, Ashleigh, and their daughter, Merrimac (named for the Merrimac River in Maine, not the Civil War ironclad) are currently living in an apartment downtown, so Coleman "can walk home for lunch." He's excited about what's happening in downtown Jackson, including the fact that "there are two restaurants" within blocks of his apartment. Don't be too surprised in the off-chance you catch him in a game of ultimate frisbee, if he can convince younger players to allow an "old guy with a blown up knee" to join in.
Officially sworn in for duty earlier this month, our newest (and currently, youngest) justice is still in the process of settling into his office and the routines of the court, and is grateful to his colleagues, each of whom has been "incredibly helpful" during his transition. Coleman observes that the justices represent "nine different paths" to the supreme court, and now that his path has led him here, he's ready to begin.