U. S. District Judge Debra Brown Sworn into Office in the Northern District Article by Terryl Rushing Featured Author
Posted
September 2014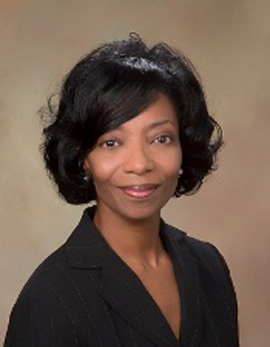 Judge Debra Brown was sworn into office as a District Judge for the Northern District of Mississippi in December, 2013, becoming the first African-American woman to serve as a federal district judge in Mississippi. Her investiture was held in Greenville, where her office and courtroom will be located, on June 20, 2014, and both Senator Thad Cochran and Senator Roger Wicker attended the ceremony. Senators Cochran and Wicker had both strongly supported Judge Brown's nomination, and they both spoke extensively on her behalf when her nomination was brought before the full Senate for a vote. Excerpts from their remarks follow.
Like Senior District Judge William Barbour and District Judge Carlton Reeves, Judge Debra Brown is a Yazoo City native. She is one of five sisters born to Willie James and Ruthie Brown, who had high expectations for each of their daughters. Judge Brown's college dean at Mississippi State University recalled that her key character traits were perseverance, diligence, and focus. While attending MSU's School of Architecture, she served as a member of the school's advisory council. In her senior year, Judge Brown won the top architecture student honor — the Alpha Rho Chi Medal. Judge Brown graduated from the School of Architecture in 1987. After graduation, she worked as an architect in Washington, D.C., where she participated in the renovation and restoration of municipal and historic buildings and in the construction of commercial and residential properties.
Judge Brown received her law degree from the University of Mississippi School of Law in 1997, after serving as associate editor and articles editor of the Mississippi Law Journal. Upon entering the bar, Judge Brown became the only lawyer in Mississippi with degrees in both architecture and law. In 1997, she joined Phelps Dunbar in Jackson, later becoming a partner at that firm. In 2012, Judge Brown moved to Wise Carter Child & Caraway as a shareholder.
With her background in architecture, it is not surprising that Judge Brown specialized in commercial construction litigation, although her civil litigation practice covered a wide range of topics. During her sixteen years in private practice, Judge Brown was active in several bar associations, including the American Bar Association, the National Bar Association, the Federal Bar Association, the Magnolia Bar Association, and the Mississippi Women Lawyers Association, in which she served as president. She is also a fellow of the Mississippi Bar Association. In 2004, Judge Brown received the Jackson Young Lawyers Outstanding Service Award, and, in 2008, she was recognized by the Mississippi Business Journal as one of Mississippi's leading businesswomen. Judge Brown has also served on the board of the Mississippi Center for Justice and Operation Shoestring.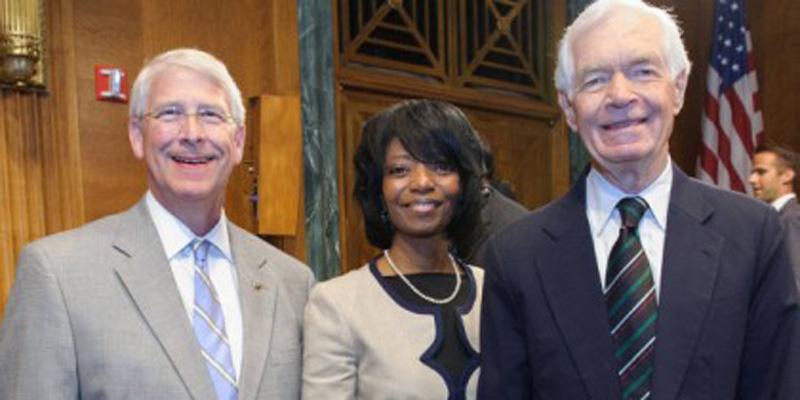 President Barack Obama nominated Judge Brown to be a District Judge in May, 2013. During the nomination process, Senator Chuck Grassley asked her to identify the most important attribute of a judge. She responded, "The most important attribute of a judge is sincere respect for the position of judge. When a judge truly respects the position, I believe the judge will necessarily execute all judicial duties with impartiality, firmness, integrity, and discipline, and apply the law to the facts of each case or controversy in an even-handed manner consistent with judicial precedent and applicable procedural rules." She described the appropriate temperament of a judge as respectful to all involved in the judicial process, as well as "courteous, patient, open-minded, unbiased, and an attentive listener." Judge Brown also pledged to control her docket by "evaluating the most efficient and effective means for each case to proceed to resolution; supervising the progress of cases with status conferences at appropriate intervals and making any adjustments necessary to keep the case on track; promptly ruling on all motions, including dispositive motions filed, emphasizing to parties and counsel deadlines set in the case; and promptly resolving all issues that could potentially delay the progress of the case." This philosophy is fully in keeping with the character traits earlier attributed to Judge Brown of perseverance, diligence, and focus.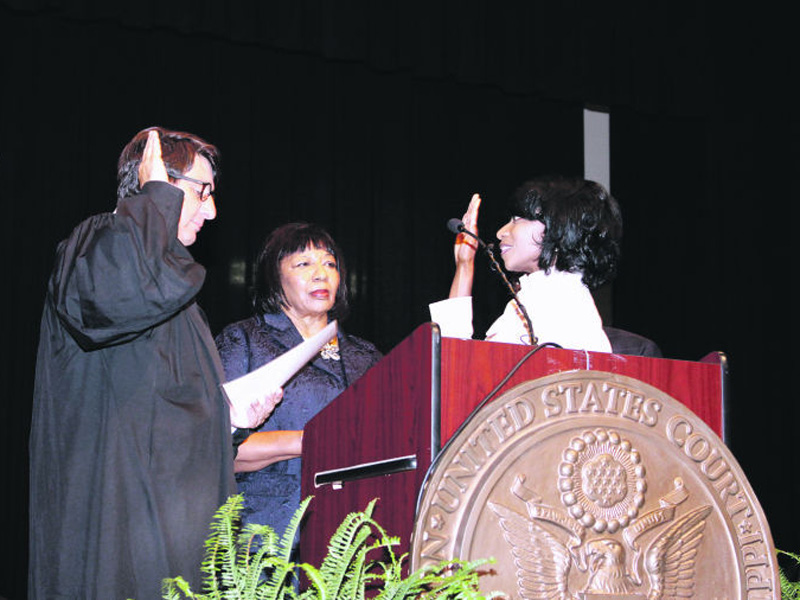 In his statement to the Senate supporting Brown's confirmation as district judge, Senator Cochran stated that he believed that she would "serve with distinction." Senator Wicker said, "Our country needs judges who have a record of professional excellence, integrity, and public service. Ms. Brown has demonstrated this throughout her career." Senator Wicker also noted the significance of having a judge who is also an architect in the federal courthouse in Greenville, which is desperately in need of major repair or replacement. Judge Brown's nomination was confirmed by the Senate by a unanimous vote on November 4, 2013.
At her investiture, Judge Brown took the oath of office with her hand on a Bible held by her mother. In her remarks to the assembly, she said, "I do not take lightly the historical significance of this moment in Mississippi history. And I am acutely aware of the magnitude of this judicial position and the responsibility that goes along with it. I promise you that I will at all times give it the respect it deserves and approach it with humility." She promised to approach "every decision I make on the bench with reverence for the law and those who come before me and will strive always to achieve fairness and excellence every day."