More Apps to Help You Do Your Work Remotely…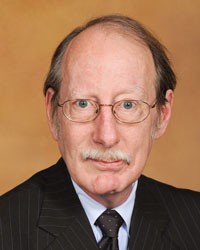 Article by Joel Howell Newsletter Editorial Board
Posted
September 2020
It seems as the pandemic continues, the more apps evolve and provide greater productivity, particularly remotely. Here are a number that can help.
Wrise ($29.99) is a word processor with enhancement that is designed to make writing more accessible. With accessibility and comprehension being its main objective, it is designed for user engagement within the document. The play button allows the user to have text read aloud (speed is determined by the user), easy to use shortcuts to advance or retreat within the document, and a tagging system that allows users to determine what gets read (perfect for when you want to skip footnotes). A neat feature is the ability to play the document in Apple music and access it on an iPhone or Apple Watch. This application is only for Mac users.
Microsoft To Do (free) helps you to stay organized and manage your day-to-day life. Users can make task lists, take notes, record collections, set reminders, and more, all with the aim of individual productivity. One of the best features lets you sync your lists with your Microsoft 365 account so you can access them anywhere. Users can capture tasks from different Microsoft 365 applications on their devises and integrate them into their tasks each day. This app can work across all platforms.
Bear (In-app purchases of $1.49/month or $14.99/annually) is for those who want security for their notes as a top priority. Users can encrypt their notes, sync notes, organize with nested tags, and export notes to a variety of formats. Encryption is determined by users, who can encrypt all notes or pick individual notes, using Face/Touch ID to access them after encryption. With an Apple Watches you can dictate and amend recent notes. Customization options include themes, the ability to grab images, text, files and clip web pages through the Bear app extension, tag options, or the archive features. This application is only for Mac users.
Unclutter ($19.99) is a 3-in-1 approach to maximize your productivity. It allows users to store notes, files and pasteboard clips. Unclutter stays hidden above your desktop and opens instantly when you need it using a simple gesture on the MacBooks, which opens the app. With it, you can access clipboard history, take quick notes, and have a file hub. First, the clipboard history enables accessing and tracking everything you copy into your clipboard, and users can browse the list of recent clips, recalling you feel are useful. Second, quick notes allow users to jot down casual notes without launching a text editor, which allows you to search using keywords for past notes. Third, the files hub allows users to drop casual files to the board, without cluttering your desktop. This feature is ideal when you have just begun a research project and haven't had the time to set up a file (and sub-files) for the project. This application is only for Mac users.
Fantastical ($4.99/month) is a calendar app loaded with features. It has quick-access mini windows for tasks on your schedule, time zone support, integration of the calendar with all your Apple devices, and weather displays to help you plan your day. This application is only for Mac users.
Gestimer ($3.99) is a Mac menu bar app for reminders during the day. Users just have to drag the Gestimer menu bar icon onto the screen to create a reminder. These reminders can be synced with your Apple reminders, so that you can the reminders pop up on your iPhone or Apple Watch. This application is only for Mac users.
Klokki ($30/year) is ideal for tracking billable time. You can track revenue by defining an hourly rate on folders and tasks. Users can manage billable sessions by marking them as billed or paid, right from the report's windows, and the files are easy to get back into and change the status of a billed-out session from the session inbox. This app is designed to get out of user's way yet is accessible through one click at the top menu bar, giving users the ability to have a quick glance to check how much time they have spent and not lose focus. Klokki Slim works offline, meaning you can track timing for a project even when you don't have internet access. This application is only for Mac users.
Endel: Focus, Sleep, Relax (free) is designed to create endless soundscapes to give your mind what it needs to achieve total immersion into a task. It also works as a meditation tool, giving you the ability to improve concentration, minimize distractions, and cure brain fatigue. Endel is available offline, so you can use it anywhere. It's available across all platforms.
Bumper ($2.99) is a productivity app that allows users to choose which internet browser they want to open a link. Each internet browser offers different features or works better with different websites. If you get an email with a link attachment, a click on that link brings up a pop-up menu asking which browser you would like to open the link with. This app is only available for Mac users.
Cardhop ($19.99) allows users to manage and interact with contacts using a simple sentence. Just type a contact's name (ex: "John S") and John's card will instantly appear. Users can create a dynamic smart group that automatically updates based on specific criteria. It has a birthday feature, allowing users to see upcoming birthdays and easily send a note on the day. Also, the customizable quick action allows for users to customize per contact. This app is only available for Mac users.
Amphetamine (free) is designed as a keep-awake utility. Users can keep their Macs awake with the app and have quick-start session with one click while also being able to customize the duration. All these features can be customized whether it be indefinitely, set to when a file is downloading, or when a specific application on the Mac is running. The innovative design of the app uses triggers (which can be customized) to automate when your Mac should sleep. This app is only available for Mac users.
Tyme3 – Time Tracking (prices vary with the lowest being $3.99/month) is designed to aid users track time spent on a project. It syncs with all your devices. The interface is designed to provide an overview recorded times, projects, budgets, and deadlines. Free time slots are automatically displayed to help plan your schedule. You can also sync your calendar, which lets you view recorded times as calendar entries and change as needed.
---
Questions or comments? Drop me an email: jwh3@mindspring.com