Apps to Help You Work Remotely…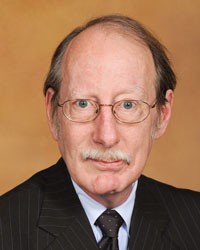 Article by Joel Howell Newsletter Editorial Board
Posted
June 2020
Microsoft 365 is a great tool for anyone working remotely, because it helps keep all your working files in one location, you can access them anywhere and share with others for collaborative projects. The following applications are offered through Microsoft 365: Word, Excel, PowerPoint, OneNote, OneDrive, and Outlook. The most notable part of this suite is the ability to connect all your devices via the Cloud. This means all your documents stay in the same formatting, use the same key functions, and are conveniently located across all devices. One of Microsoft's newest feature is the "Personal Vault" file option. This allows for you to keep documents which require more security than most in a multi-step password protected Cloud location.
Recently, Microsoft added Office Teams to the mix, allowing for group video chatting in a private setting. Teams allows users to collaborate on the same documents during conferencing. The best part about Microsoft 365 is that it utilizes many of the programs you already use in your daily practice, so there is less of a learning curve. Pricing for businesses start at $5 per user per month and can go up to $20 per user per month depending on the features you find you need.
Spark is an app to control your email. Through the app's programing, you can have email prioritization and noise reduction allowing you to reach inbox zero. Smart inbox allows you to quickly see what is important, and then clean up the rest. You can "snooze" an email to remove it temporarily from your inbox. It will come back to the top of your inbox at a time you set. A helpful feature is the ability to set reminders to follow up, and the ability to swipe left or right to find the best professional or personal signature for your email. Pricing starts from free to $6.39 per active user, per month, billed annually.
Marco Polo is an app with many of the same features of FaceTime, Zoom, Facebook Group Chat, GroupMe, etc., except it places a premium on privacy. Unlike many apps, Marco Polo does not sell user data for advertising. Users cannot search and find anyone without having their cell phone number, adding to the privacy functions within the app. There is no limit on length of calls, and the video is stored in the Cloud, so your phone will not be bogged down with unnecessary storage usage. The app will work over Wi-Fi anywhere in the world, so data and location are not at issue. The app is free, but the premium plan is $9.99/month billed through your Apple or Android account.
Zoom is an app which some of you may never have heard of before the pandemic, but now it's a staple in daily life for many. This platform is helpful to keep connected during stay-at-home orders. Features include a scheduling function, chat, and reactions. However, there are some security concerns with this meeting option, so a helpful tip is when scheduling your meeting, remember to add a password for your team or clients to gain access.
Zoom training is available online (free CLE!) from our State Bar: Zoom Training for Lawyers and Using It Securely. (If the preceding link in this article doesn't work, you can access it via any one of the last several Bar Briefs, emailed most every Monday, or directly from the Bar website.)
Airtable allows you to organize anything, with anyone, from anywhere. It enables users to create spreadsheets and turn them into databases. Calendar integration is very helpful, as is the ability to link related context intelligently, allowing users to get away from duplicate data entry and link records between tables (creating smart relationships). Airtable will work with all the apps and software you already use (i.e., Dropbox, Google Drive, Evernote, etc.). Pricing starts from free, all the way up to $20 per users per month (billed annually).
Jira is an app designed to move work forward from anywhere, meaning maximum productivity. It is designed for teamwork, mainly remote teamwork. Jira allows users to track and manage all elements of the team member's work in real time. This program is designed and built for multi-screen use, meaning you can connect all your devices. Roadmaps is a feature many enjoy, allowing users to pre-plan a project's timeline communicate and share with team members. Pricing starts at free and goes up to $14 per user per month (with up to 5,000 users).
Freedom is available for Mac, iPhone, and iPad. It creates block-lists, schedules time away from apps that are distracting (i.e., Facebook, Instagram, Twitter, the whole internet, etc.). You can also create "custom blocks" which allows you to access only the most important websites you might need. You can schedule "blocks" in advance, which allows you to start creating the healthy habit of self-limiting your screen time. "Blocks" can be synced across all your iOS devices, meaning you cannot block your computer from using Facebook, then grab your phone and start looking at Facebook there. The tracking feature allows you to track and annotate each session you participate in and make notes on progress made. Freedom is designed to also work on a desktop or laptop computer as well as phone and tablet. There also some neat new features in the works, which will be coming out soon with the subsequent updates. These include Windows whitelisting, new browser extensions, interactive productivity courses, and ambient noise for focus. Pricing start with subscriptions from $7/month or $29/year.
Toggl offers hassle-free time tracking, by allowing you to break down your hours by projects, clients, and tasks. Features include one-click timers, tracking reminders, and app integration with your phone. Productivity is the main objective of this app, so the features are tailored towards just that: features such as reporting, project dashboard, and billable rates. A notable offering from the app is the ability to integrate it within your desktop computer, tablet, or phone. Pricing starts from free to $20 per user per month.
---
Questions or comments? Drop me an email: jwh3@mindspring.com