Working from Home Made Easier…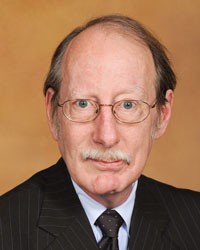 Article by Joel Howell Newsletter Editorial Board
Posted
March 2020
This time around, the focus is on apps to aid businesses to function with more efficiency. Many of these apps are geared towards those tasks we didn't learn in law school — like sending out mass client emails, payroll, invoices, collection of payments, screen time tracking, and digital project management.
MailChimp, this app helps you with organizing, creating, and sending newsletters to people on your company's mailing list. (MailChimp is extensively used by MSB and CABA). There are many customizable options, as well as the ability to generate resulting performance reports. Plans start from free all the way up to $14.99 per month.
Polaris Office, offers many options to edit, create, and sync files from a phone or device, as well as up to 1TB of cloud storage. You can download for Windows, Mac, Android, and iOS devices. Pricing starts at $7.99 per month.
Gusto, provides payroll, tax, and benefits processing through providing ease of use and efficiency. It handles new-hire reporting and all local state and federal tax filings, automates benefit deductions (i.e. medical, dental, vision), worker's comp payments, while also emailing digital pay stubs to employees. You will also have access to certified HR experts, and help with compliance matters. For the top of the line (all services provided) There is a $149 per month base price and $12 per person charge. The core essentials are $39 per month base price and $6/month per person.
FreshBooks, allows for business owners and freelance workers to track and manage their invoices. The ability to create invoices is a feature many users enjoy because they are professional looking and match your business. Through the app's features, you can set up recurring invoices and accept credit cards on your mobile devices. You can also track and organize your monthly and yearly expenses through the app and create customizable business reports. This app will work on PCs, iOS, and Android devices. Pricing starts as low as $15 per month and is based off the number of clients you bill. There is also the ability to customize your billing.
Wave, is a multi-functional app, allowing the user to work on accounting (tracking income and expenses), invoicing (create and send professional invoices), payments (through accepting credit cards and bank payments online), payroll (allowing you to pay employees and independent contractors and handles taxes easily), and aiding you in tracking receipts (through scanning receipts anytime, anywhere right from your phone). Pricing depends on the features you choose. Accounting, invoicing, and receipts are free. Payments — credit card processing (2.9% + 30¢ per transaction) and bank payments (1% per transaction with a $1 per minute fee) do cost. Payroll — tax service $35 monthly base fee with additional charges per employee.
Addappt, is used to manage contacts, set reminders, and create groups for better group communication. One of the best features is when a person updates their contact information on their phone, the app will automatically update the person's contact info in the app (provided the friend also uses the app). This app is free.
Fuze, is a videoconferencing app. It allows users to host online meetings for all devices and operating systems (including iPads and tablets). It has quality video, crisp audio, and ease of use/set-up. Pricing varies with outbound toll rates ($0.02 per minute), meeting rates ($0.08 per minute), and call recording ($0.02 per minute).
Pushover, is available for Android, desktop, and iOS devices. It allows management of all messages and notifications from your devices in one common place. After a onetime $5 fee, the first 7,500 messages each month are free (with unlimited notifications).
Rescue Time, is automated time tracker that helps you to know how much time you are spending on applications. Users can build better digital habits through setting digital goals. With the free version, you can track time on sites and in apps, set goals and see your progress in a weekly email report. This app works across many platforms (desktop, mobile, and browser). By paying $6 per month you get all that comes with the free version, as well as time distraction blocker, offline time tracking, real-time alerts, daily highlights, custom work hours, and unlimited historical data. There is also the team option, allowing for entire offices to track their used, productivity trends, and have office wide comprehensive reports. Pricing ranges from free all the way up to $6 per month.
Trello, is an app designed to manage projects through the tracking of your team's workflow. First you start out by creating a card which represent an assignment or task. Then you can add members, comments, attachments, checklists, due dates, labels, and stickers to make the cards as descriptive as possible. Group notifications allow for members to know when a task/assignment has been achieved and when to move on to the next card. Depending on your needs, the free version might work just fine. However, there are pricing options as low as $9.99 per user per month, all the way up to $20.83 per user per month varying on the number of users.
---
Questions or comments? Drop me an email: jwh3@mindspring.com