Useful Apps for Litigators …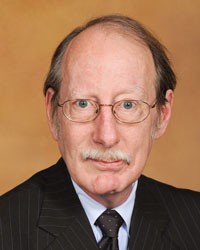 Article by Joel Howell Newsletter Editorial Board
Posted
December 2019
On November 13, 2019, the CABA Small Firm and Solo Committee and the State Bar Technology Committee jointly sponsored a webinar on Word which was well received. It was presented by Adriana Linares, a frequent speaker at bar technology events. The tips and tricks she offered on Word are worth reiterating, including these:
Customize the Quick Access Toolbar
Turn on Rulers for Showing Page and Paragraph Margins
Turn on Gridlines in Tables
Turn on Clipboard and Set all Options on (Click them all)
Display More Status Items on the Status Bar
Change the Default Font and Line Spacing for All New Documents
Customize the Styles Pane to be More Useful
Configure Advanced Settings
Get Warnings About Documents with Track Changes.
Here is a link to an article with pictures that should show you far better than words how to effect these changes: https://lawtechpartners.com/wordinthecity. There are several files, but Word Setting for Legal Professionals will provide the details for the areas outlined above.
Meanwhile, here are some useful apps for litigators…
Timeline 3D (https://www.beedocs.com/timeline3D/mac/) is an excellent tool for presenting a linear timeline in a format that allows for a wide variety of narratives. The recently redesigned display has an interface with larger and more complex timeline capabilities. Audience engagement is one of the most notable features of this application, allowing you to zoom through the timeline to a particular point, zoom into media (such as photos and videos) and filter your events during a presentation.
Jury in a Hurry (http://www.juryinahurry.com/node/1) is designed as a jury selection aid. Available on the iPad (not cheap – $49.99) it allows data entry quickly and simply. Features include customized voir dire questions (including 160 common questions initially loaded), professional graphics to demographic data on a potential juror at first glance, cloud backup for your data using Dropbox and the ability to recover in the event of loss or damage to your device, ability to add notes and attachments for each jury candidate, instant reports for demographics for gender, marital status, employment status, race, and age, and the ability to save preferences for auto population for new cases.
Prompt Smart (https://promptsmart.com) is a teleprompter. Using VoiceTrack speech recognition technology, it follows as you speak and will automatically scroll the text at your natural pace without an internet connection. If you pause or ad lib, the app will stop and wait for you to get back on script. This application is available for Mac and PC through the Apple Store and Google Play.
OS Screen Recorder ( https://www.wondershare.com/ios-screen-recorder.html) Available for iPad, iPhone, and PC. iOS Screen Recorder is good choice to save a screen shot. You can share the screen between a handheld device and your computer. It also allows you to export videos from one device to another. It's compatible with all iOS devices. You can record audio, HD mirror to your device in real time, and has easy to customize settings.
Liquid Text (https://apps.apple.com/us/app/liquidtext/id922765270) is a document organizer. It allows you to integrate multiple exhibits on one screen. You can locate, store, and display documents. Supported formats include PDFs, Word, and PowerPoint. Supported interfaces include Dropbox, iCloud Drive, Box, and email. It includes an annotation feature, so you can draw or highlight a document, as well as making notes. You can also search for keywords, organize excerpts and notes into groups, and make connections (called "ink links" that span pages, documents and notes. This one is only available for the iPad.
Questions or Comments?
Drop me an email: jwh3@mindspring.com