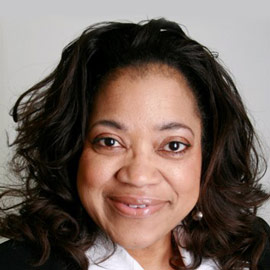 Sherri Davis-Garner
Sherri Davis-Garner, owner of Styling Your Life, an executive and leadership coaching company, has worked with Fortune 500 companies, non-profits and educational institutions to build effective leaders, cohesive teams, close performance gaps and align organizational outcomes with leadership expertise.
Ms. Davis-Garner, a certified executive leadership coach received her certification credentials from Georgetown University (DC) and Newfield Network (Asia, Europe, and South America). She earned one of the highest coaching certifications, Professional Coaching Certification (PCC) from the International Coaching Federation. Ms. Davis-Garner uses her background in organizational development, business coaching and emotional intelligence to produce major shifts in her client's behavior and self-observation to yield next-level success.
Ms. Davis-Garner is featured as a career coach on National Public Radio (NPR-MPB Radio).  Weekly, she offers Smart Solutions Strategies™ to her audience, demystifying what it really takes to successfully navigate the workplace.  Her recent book, Choose to Stay or Choose to Go reveals the unedited, unscrubbed truth about what it really takes to excel and break through the glass ceiling.  She underscores the unspoken and unwritten rules which companies use to determine who gets promoted and whose career never moves forward.
Ms. Davis-Garner was named as one of the Leading Business Women in Mississippi by the Mississippi Business Journal. She earned her Master's Degree in Corporate Communications with an emphasis in Organizational Communication/Development from St. Louis University, and a Bachelor's Degree in Journalism from Marquette University.
She and her husband are horse lovers and breeders who live and Mississippi where they raise Arabians, Tennessee Walkers, Standardbreds and Paso Fino horses.
Contact Ms. Davis-Garner:
Website:

Email:

Phone:

601-499-4543